The following steps are given below to set up a new account in SP:
Setup new user account:
ICTBroadcast supports advanced user management features like, billing management, system resources
assign extension, etc. You can add balance to a user account and the user can then run campaigns within
the available budget. Each outgoing call will check to ensure that sufficient funds are available.
Click on administration in the main menu, a list of users will be shown on the page.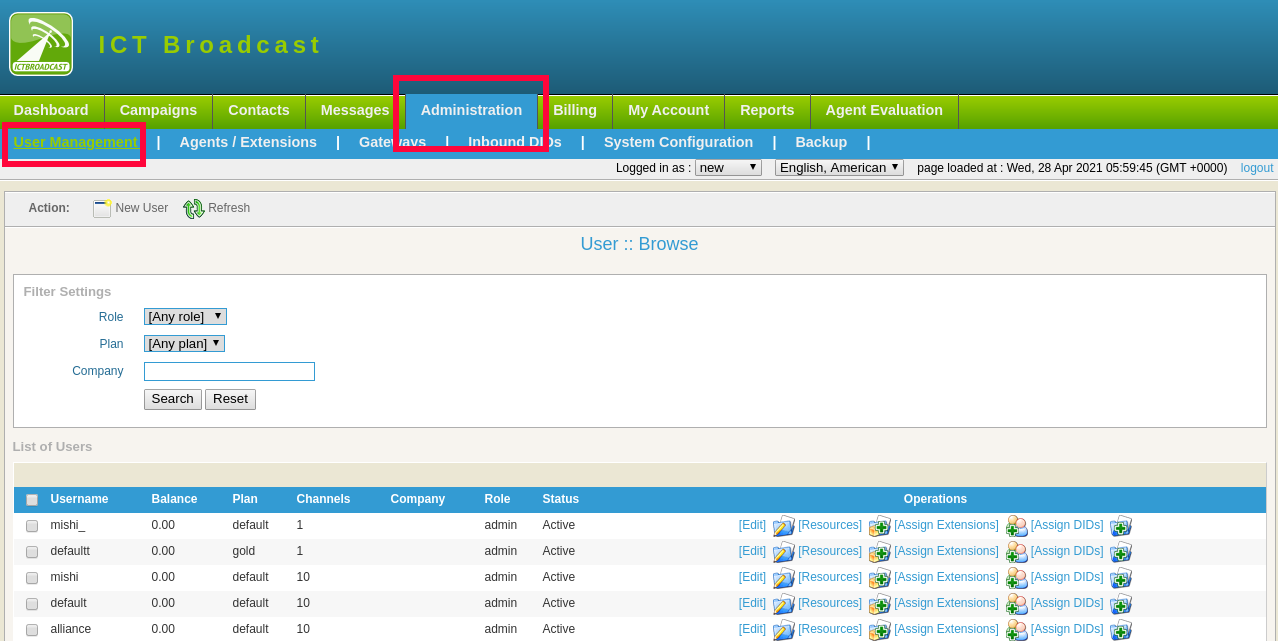 To Add New User Account:
Click on new user button, a page will open which contains the following field to fill that are listed below:
Type user name in the text box for a new account
Click on the drop-down select rate plan
Set maximum allowed channels in the text box for a user
Set user status from the drop-down
Select user roles from the available list. User role enables the user to manage his contacts, voice recordings and
scheduling of campaigns.
Set password in the text box
Set personal contact information of a new user
Set locale settings
Click on the Save button, a new user account will be created as shown: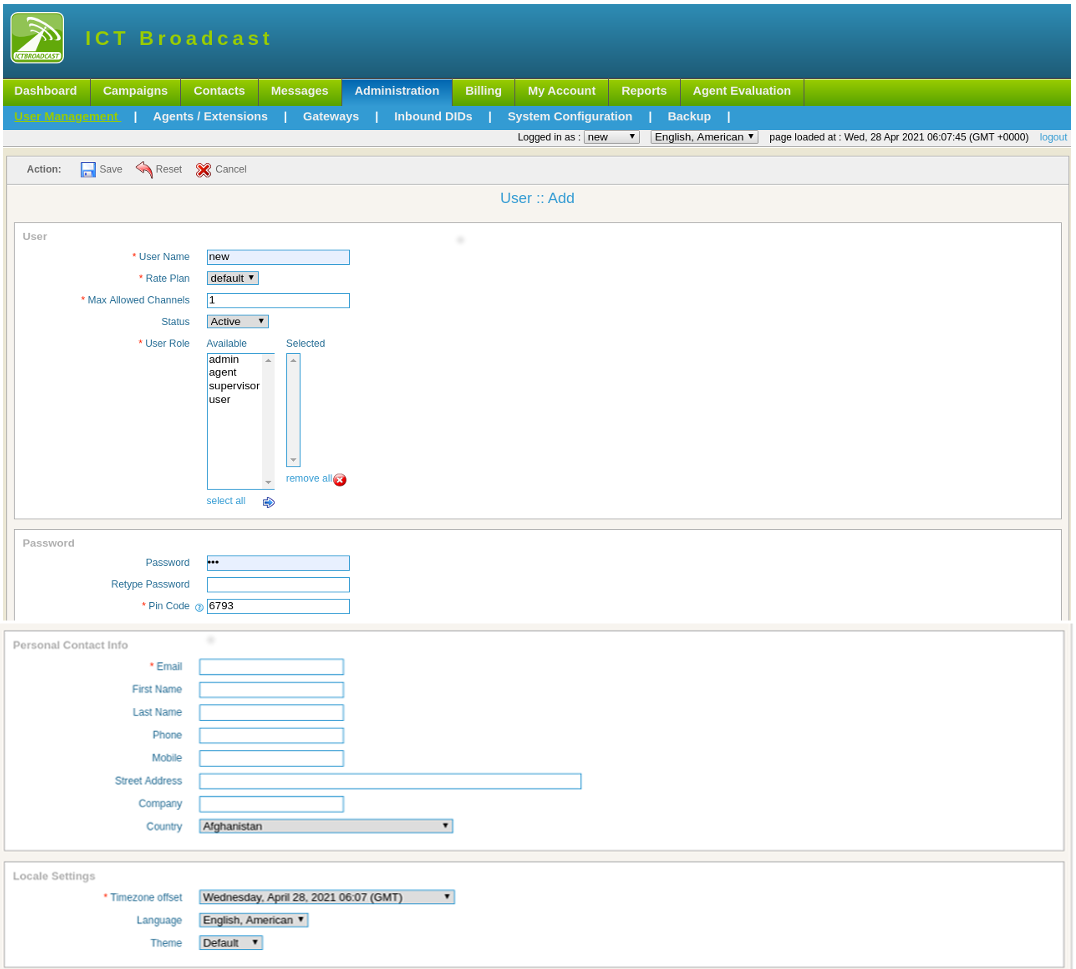 Payments Management:
You can add funds to a user account and the user can then run campaigns within the available budget.
Each outgoing call will check to ensure that sufficient funds are available. The following steps are listed
below to add a balance to the user account.
Click on the billing main menu, then click on the payments menu.
A list of payments and details available on-page as shown: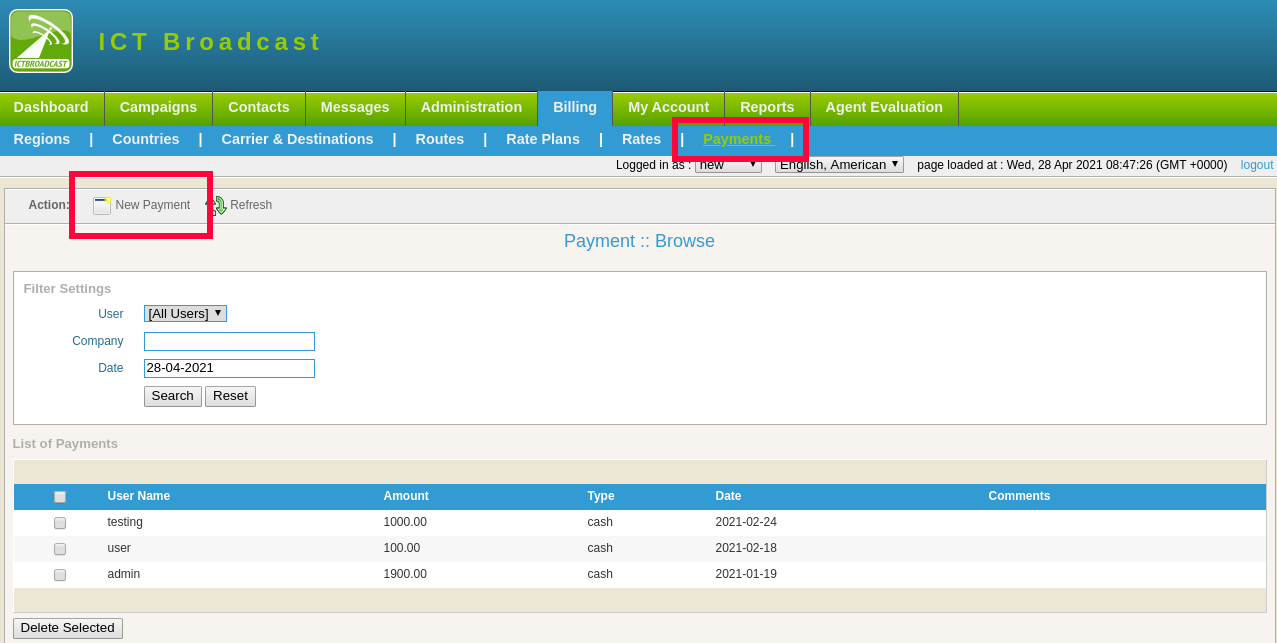 To add new payments:
Click on the new payment button, a form will open with required fields such as:
Select paid by(name of person) from the drop list.
Write comments in the comment box.
Set amount in the text box.
Select payment type(Cash) from drop-down.
Set date(payment added on this date).
Click on the Save button, new payment details will be added to the list as shown: